Change Maker Humanity Award
Thank you for participating in the Change Maker Humanity Award for the year 2022.
The Change Maker Humanity Award is a humble initiative by Jaipur National University (JNU) in association with Bharat Soka Gakkai (BSG) to recognise, honour and celebrate the unsung protagonists in the fields of Education, Medical & Community Healthcare and Social Services, with an overarching focus on the Sustainable Development Goals, as set by the United Nations.
Jaipur National University and Bharat Soka Gakkai believe that such noble champions are the pillars of society, who are laying the foundation for a better tomorrow – a new global civilization. This includes such individuals / groups / teams who have made a difference to the lives of people by refusing to be defeated by the unprecedented circumstances prevailing in society and have opened a sustainable way forward as an agent of change for the betterment of humanity.
The nominations were opened up from 15th December 2021 till 15th February 2022. The winners were selected by an esteemed panel of jury and the award ceremony was held on 26th March 2022 in Jaipur at Jaipur National University.
About
Jaipur National University
Jaipur National University, a venture of the Seedling Group of Institutions, is a first self-financed, UGC approved, and NAAC accredited Private University of Rajasthan, which was established on October 22, 2007, through an ordinance of the Government of Rajasthan. It is sponsored by Mahima Shiksha Samiti, a society founded in 1986 by eminent people from all walks of life.
Under the dynamic stewardship of Dr. Sandeep Bakshi, Founder Chancellor, who wished to see the Seedlings budding in his schools to grow into mighty trees touching the sky, the University has developed itself into a multi-faculty and multidisciplinary university spread over 125 acres of land, disseminating knowledge through 17 schools/departments, offering 141 under graduate, post graduate, research and diploma programs in various streams of Medical, Engineering, Science, Commerce and Humanities. Academic activity-mix of the University is driven by 600 + well qualified faculty, led from the front by seasoned academics and institution builders.
During the pandemic, Dr. Bakshi's tireless efforts made sure that Covid treatment and supportive medical facilities were made available timely to the society. Dr. Bakshi was conferred the "Corona Warrior Award" for outstanding work in the field of Medical Sciences and establishment of first molecular diagnostic lab for COVID Testing. Due to Dr. Bakshi's unmatched dedication to provide first class facilities to the humankind in those testing and trying times, JNU hospital became the first in state hospital which had all the three approved vaccines under the Nationwide Covid vaccination drive.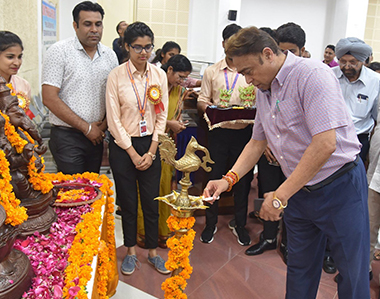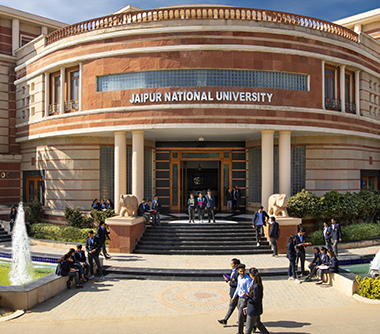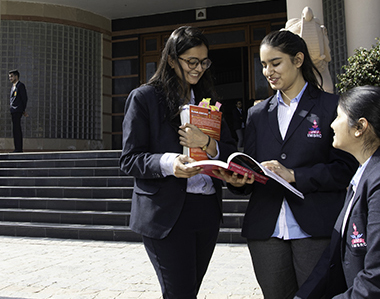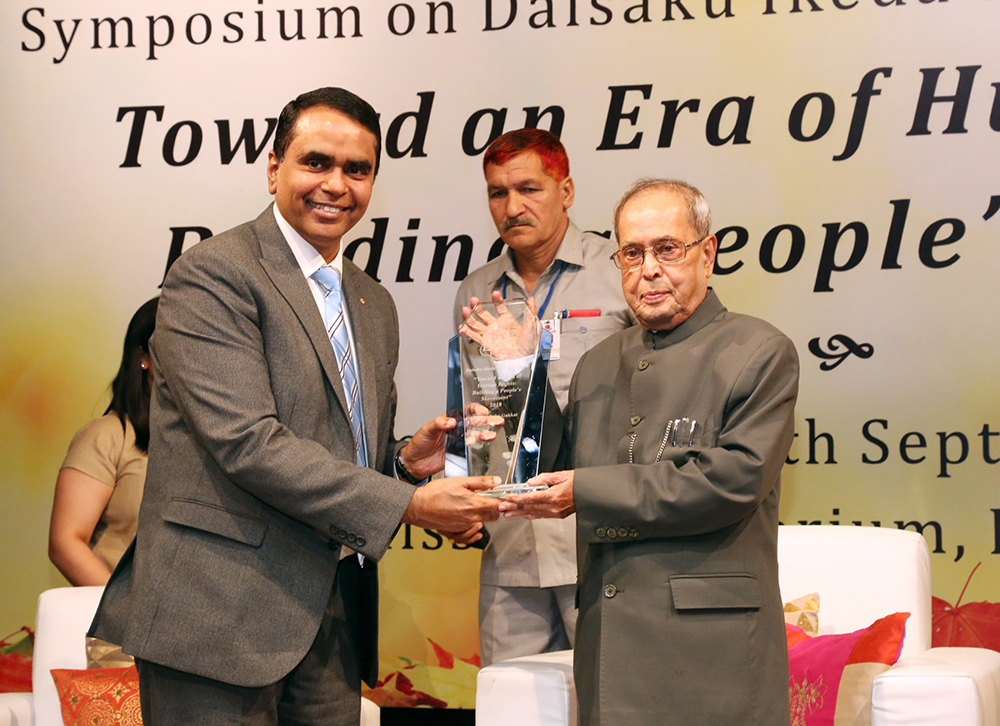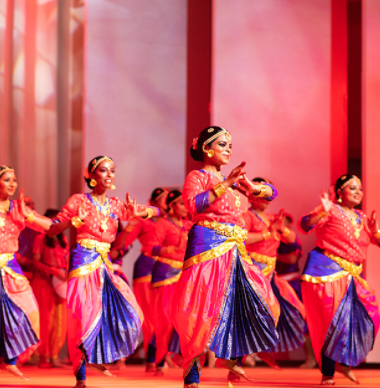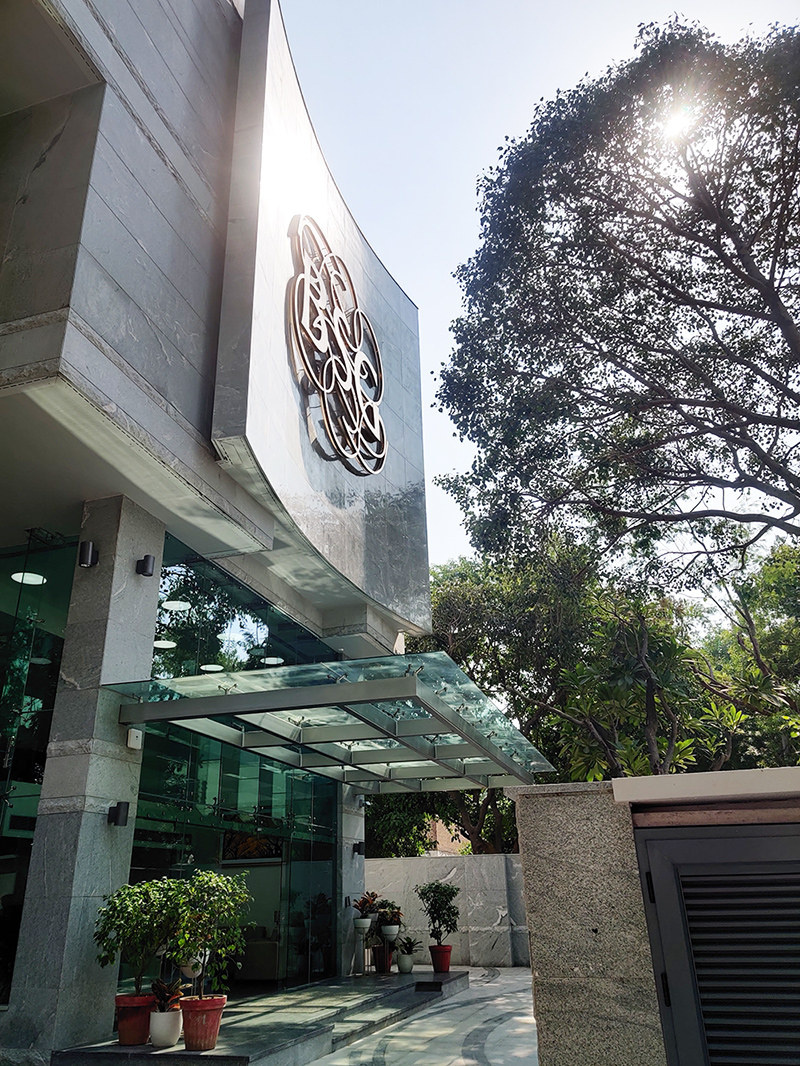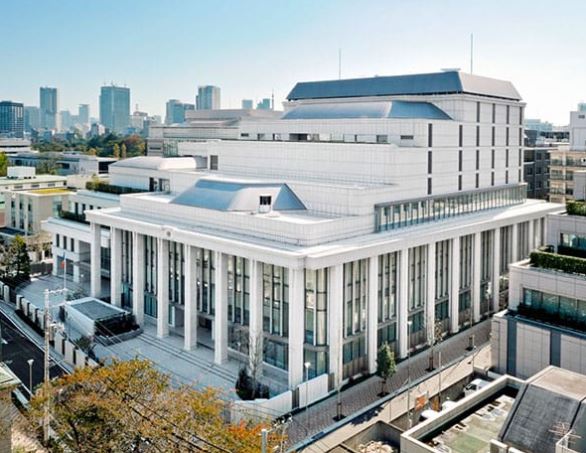 Bharat Soka Gakkai (BSG) is the Indian arm of Soka Gakkai International (SGI), a global association of grassroots organizations that seeks to promote the values of peace and respect for all people. SGI comprises of more than 12 million members spread across 192 countries and territories.
With its headquarters in New Delhi, BSG has over 2,50,000 members spread over 600 towns and cities across India. Drawing inspiration from each other, BSG members engage in their self-transformation with a belief that a fundamental change in a single individual can bring about a great transformation in society. BSG engages in various activities around the three pillars of Peace, Culture and Education. The driving force behind all these initiatives is the spirit of 'heart-to-heart' dialogue as emphasized by SGI President Daisaku Ikeda.
President Ikeda is a philosopher, educator, author, and poet. He is founder of several international institutions like Min-On Concert Association, the Tokyo Fuji Art Museum, Ikeda Center for Peace, Learning, and Dialogue and Toda Peace Institute. Ikeda has also founded the Soka Schools system in Japan and Brazil, Soka University in Japan and the USA, and Soka kindergartens in six countries. He is recognized as one of the world's leading peacebuilders and has shared his perspective on the many complex issues confronting humanity. President Ikeda had been awarded 398 honorary doctorates and professorships, from more than 50 countries in recognition of his efforts to promote peace. In India, he has been the recipient of 18 academic honours.
BSG has been active in promoting Peace and has been organizing Peace symposiums since 2004. Every year several symposiums are organized in many cities across India. Many leading thinkers, educators and prominent personalities have participated in these symposiums and shared their perspectives. BSG also organizes various exhibitions that tour the country reaching out to school and college students. Panels on themes of Sustainability, building a Culture of Peace and on Human Rights Education, focus on the 'Power of ONE'.
Focusing on humanistic education which is based on the 'happiness of the individual' BSG has conducted a range of interactive activities including discussions, workshops and seminars in various schools and colleges. In addition, Campus groups and Peace Clubs have been initiated in several leading educational institutions.
BSG members are also taking the lead to achieve the SDGs (Sustainable Development Goals) by 2030. BSG has promoted many activities under the tagline 'Towards 2030: Achieving SDGs through Sustainable Human Behaviour', to deepen the awareness and resolve of common people to create a better world.