Retired DIG Jaipur and IGP Udaipur
Mr. Ajit Singh joined the Police service in 1982. He has served as SP in 6 districts, besides working in the Crime Branch and Anti-Corruption Bureau. He also served as DIG Jaipur and IGP Udaipur. He headed the Anti-Corruption Bureau and the Prisons Department and retired as DG of Police, Rajasthan in November 2017.
He has been awarded the Police Medal for Gallantry, President's Police Medal for Distinguished Services, and Indian Police Medal for Meritorious Services.
Post retirement he worked as Chief of Anti-Corruption Unit of the BCCI from April 2018 to May 2021.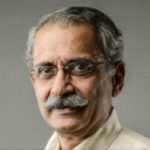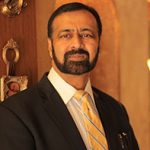 Senior Professor of Medicine at SMS Medical College & Hospital, Jaipur, Rajasthan
Dr Sudhir Bhandari is a renowned Physician and Diabetologist & Fellow of Royal College Physicians (FRCP), London. He has been bestowed with Rotary Foundation Fellowship in Diabetes and Metabolic Diseases at Cardiff (UK) and has been awarded Fellowship of American College Of Endocrinology (FACE) & Fellowship of American College Of Physicians (FACP) Fellowship of Indian College Of Physicians (FICP), Fellowship of Diabetes in India (FDI), Fellowship of Indian Society of Cardiology (FISC), Fellow of Research Society for the Study of Diabetes in India (FRSSDI).
Founder & CEO, iKure Techsoft Pvt. Ltd.
Location: Kolkata
Sujay Santra worked in IBM & Oracle for over 12 years, before founding iKure in 2010 with the vision to create zero mortality in primary healthcare. Realizing that there will never be sufficient doctors to treat patients in India individually, iKure is changing the public healthcare system from an individualized curative model to a community-based preventive healthcare system to ensure the holistic well-being of communities.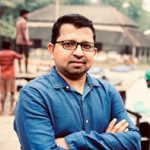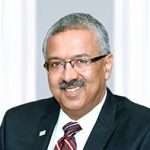 Chairman & MD Rajasthan Financial Corporation
Principal Secretary Finance Budget Government of Rajasthan
Principal Secretary Planning
Chairman Rajasthan Electricity Generation Company ( RVUN ) and Secretary Energy
A First Class Graduate in Economics and an MBA in Finance, Mr. Yaduvendra Mathur is an Indian Administrative Service Officer of the 1986 batch. He has worked in various positions including Principal Secretary Finance, Government of Rajasthan, Assistant to the Executive Director (representing India, Norway, Denmark, Sweden, Finland and Switzerland) of the African Development Bank in Cote d'Ivoire and Tunisia and several other distinguished positions. He was appointed as the Additional Secretary in NITI Aayog in 2016.
Sub Divisional Magistrate and Project Officer, Nandurbar, Maharashtra
Location : Nandurbar
Minal Karanwal cleared the UPSC examination for the civil services in 2019 and got allocated the IAS. After a training of 2 years, she joined as the Sub-Divisional Officer and Project Officer, ITDP in the Nandurbar District of Maharashtra, which is also her cadre of work. Her primary work involves implementing and designing schemes for the welfare of the people of the district mainly in the field of health, education, and livelihood.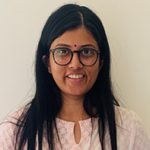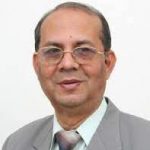 Former Secretary, Department of Health Research, MoHFW, GoI
Director-General, Indian Council of Medical Research.
Dr V M Katoch is former Secretary, Department of Health Research, MoHFW, GoI& Director-General, Indian Council of Medical Research. DrKatoch has had an illustrious career both as a doctor as well as a medical researcher. He contributed to the development of molecular methods for rapid diagnosis of TB and leprosy. He has published more than 250 research papers in journals of international repute. Dr VM Katoch is a recipient of many prestigious awards such as Young Scientist Award of IAMM in 1985, Erwin Stindl Memorial Oration Award of German leprosy Relief Organization 1991, Ranbaxy Science Foundation Award 2004 and 'Excellence in Science & Technology Award' for the year 2010-2011 by Indian Science Congress Association. He also received the P.C.Ray Memorial Award (Distinguished Scientist of the Year) for the year 2011-12 by Indian Science Congress Association. DrKatoch is a fellow of all prestigious academies of the country: National Academy of Sciences (FNASc), Fellow of National Academy of Medical Sciences (FAMS), Fellow of Academy of Sciences in Bangalore (FASc), Fellow of Indian Academy of Science
Founder & Chairperson, Impulse NGO Network
Hasina is the Founder and Chairperson of Impulse NGO Network. Having spent over two decades in this sector, Hasina is considered one of the leading figures in the fight against human trafficking in India, as well as South and South-East Asia.
Hasina and her team developed the Impulse Model (formerly Meghalaya Model) for fighting trafficking-in-persons. The Impulse Model is today considered the ultimate guide for processes and best practices in the battle against human trafficking. For 30 years now, Hasina has been working to provide sustainable livelihood in a safe environment for women and children.
She is an Ashoka Fellow, a Fulbright Scholar, as well as a Fellow of the Aspen India Leadership Initiative.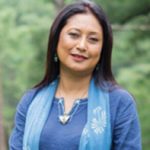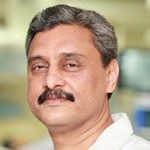 Director, Interventional Cardiology at Fortis Escort Heart Institute, New Delhi.
Dr. Atul Mathur is a renowned one Cardiologist with an experience of over 25 years in the field. He is the Director, Interventional Cardiology at Fortis Escort Heart Institute, New Delhi. Dr. Atul Mathur is a pioneer in the field of both Coronary and Vascular interventions in the Asia Pacific. Apart from his expertise in complex coronary procedures Dr. Atul Mathur is also an expert in aortic stent grafting, carotid stenting, IVC filter placement, peripheral vascular stenting, venous interventions etc. Dr. Atul Mathur also performs structural heart interventions like balloon valvotomies, acquired VSD Closures and LAA appendage closures. Dr. Atul Mathur conducts conferences and workshops at international level to train budding interventionists.
In an illustrious and unblemished career in the Indian Army spanning over four decades, excelled as a high achiever in each rank and rose to command one of the most challenging and strategically important commands of the Indian Army, and in doing so acquired diverse experience including policy formulation, capability development, logistics management, organizational administration, HR management, defence procurement and defence cooperation at the highest level.
Resolutely worked towards effecting a distinct change in the training, administration and operational outlook of the Command, consisting of over two lakh troops, dispersed across six states of the country. During the COVID-19 pandemic, enunciated a clear vision and implementation of the mantra of force preservation, thereby ensuring the lowest infection rates across the Indian Army whilst simultaneously collaborating with and offering aid to civil authorities. At the peak of the the Galwan Crisis with China in Jun-Sep 20, helped shape several key policy and long term perspective policy decisions of the Indian Army by contributing at the apex level.
Was responsible for military training of the Indian Army with a future perspective, ranging from training of cadets to junior, middle and senior level officers including training of/with Armies of friendly foreign countries. Had been instrumental in several key policy decisions and project implementations in the sphere of training to include conduct of online promotion exams for junior level officers and giving a de novo look towards the conduct of the prestigious Defence Services Staff College Exam for middle level officers of the Army
Was handpicked as Head of the Discipline and Vigilance Directorate of the Indian Army as a Brigadier during which time single-handedly formulated several key-policy decisions including those related to Human Rights Violations in AFSPA affected areas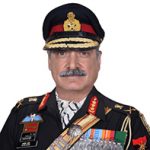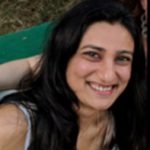 Co-Founder, Younis Social Business, India
Aarti co-founded Yunus Social Business India with Nobel Peace Laureate, Muhammad Yunus, to support social business creation in India. As CEO of YSB India, Aarti has catalysed the creation of its two social business funds - in Mumbai and Bengaluru and the Indian Corporate Action Tank- India's first incubator for large corporates to create in-house social businesses, YSB's joint initiative with the Tata Trusts.
Aarti is a leader in the social business space and she was voted to the Asia 21 fellowship for young leaders making a difference in the Asia Pacific region in 2014.
She holds a Master's degree in Finance from the London School of Economics and was one of two Indians to receive the Standard Chartered Bank full scholarship to study there.
Retired Indian Administrative Service
Chairman of the State Environment Impact Assessment Authority (SEIAA), Rajasthan.
Shri Rajeeva Swarup is an alumnus of The Doon School, Dehradun and St. Stephen's College, Delhi University.
He is from the 1985 batch of the Indian Administrative Service. Shri Swarup retired from the post of Chief Secretary, Rajasthan and is currently on a Government of India assignment as Chairman of the State Environment Impact Assessment Authority (SEIAA), Rajasthan.
During his period of service in the I.A.S. he has served in various capacities as Additional Chief Secretary, Home and Industries Department. He has had stints in various other Departments including Higher & Technical Education, Agriculture, Urban Development, Information & Public Relations etc., World Bank and Asian Development Bank (ADB) projects, besides field experience as Collector & District Magistrate and other posts. He has also had a rich corporate experience as CMD, Chairman or Managing Director of all the important Public Sector Undertakings in the State including RIICO, RREC, Roadways, RSMM, RTDC, RSIC, RSSC, RWC etc.
Shri Rajeeva Swarup has been credited with effective COVID-19 management in the State in the initial phase. He has also been credited with laying the foundations of grid-scale renewable energy in the State, especially solar energy, through effective policy framework and other project interventions.